Call us at: 1 (208) 263-4400
The ULTIMATE in Adventure Motorcycle Armor,

Upgrades and Accessories
Black Dog Cycle Works (BDCW) focuses on ONLY the toughest and most rugged hard parts, accessories and armor. We specialize primarily in BMW and KTM adventure bikes but also support a few other models. We design and manufacture our own parts here in the U.S., but also offer other hand-picked gear we've rigorously tested for worthiness. The emphasis is on protecting your motorcycles for the adventures ahead. Because we share your passion, you can expect the best customer service around. Call us and see—we're here to help!
Meet the riders behind BDCW products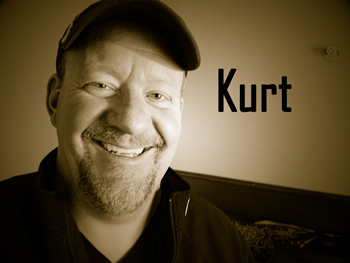 Kurt and Martha Forgét (sounds like "For-jay") created Black Dog Cycle Works to feed their love of adventure riding. It's this deep-seated passion that drives them to design and manufacture products of unparalleled ruggedness—including the ULTIMATE skid plate on the planet.
With over 15 years of adventure riding and constant product development, Kurt and Martha have learned what works best, what will last, what will protect your bike, and most importantly, what will help get you home. They tirelessly punish their own machines—having broken, bent or destroyed more than their share of parts in their ongoing quest for perfection.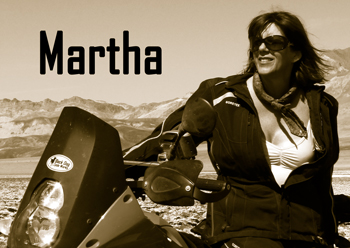 While producing the industry's ULTIMATE skid plates is their core competency, they also offer a full line of top quality accessories including LED/HID lighting, platform-style footpegs, and performance upgrades—all of which have been personally performance tested by Kurt and Martha.
Based in beautiful and mountainous Sandpoint, Idaho, during the summer months, and Baja South through the winter, the Forgéts live in the ideal proving grounds for the equipment they design, as well as other gear BDCW offers.
Black Dog Cycle Works' products are used and abused WORLDWIDE by many of the top names in our industry. It's the combined feedback from them, and riders like you, that provide the basis for BDCW's legendary customer service. So, if you need advice—or to discuss upgrades—please call, they're here to help!
A personal note from Kurt & Martha: "Living in a small American town, we've come to know some of the most amazingly talented people. As a result, we made the solid business decision to build our company around these stellar craftsmen and craftswomen who care so much about their work, and continually wow our customers with superior workmanship. That's why all of BDCW's own products, and many that we distribute, are so proudly made in the U.S.A."
All of BDCW's own products, and many that we distribute, are proudly MADE in the U.S.A.
* Black Dog Cycle Works Inc. is not affiliated in any way with Black Dog Custom Cycle Mfg. LLC and it products