The ULTIMATE in Adventure Motorcycle Armor, Upgrades and Accessories
Black Dog Cycle Works (BDCW) focuses on ONLY the toughest and most rugged hard parts and accessories—the ULTIMATE in ADV motorcycle armor and platform footpegs. Our specialty is adventure bikes: BMW, KTM and others, as well as a line of skid plates and footpegs for KTM dirt bikes. Black Dog's emphasis is on designing and manufacturing the best protection out there, so you can protect your motorcycle for all the adventures ahead, both on and off road. And because we share your passion, you can expect the best customer service around.
Meet the riders behind BDCW products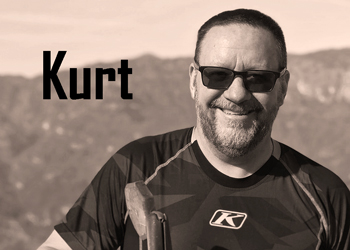 Martha and I created Black Dog Cycle Works because we love adventure riding. It's this deep-seated passion that's behind BDCW's unparalleled ruggedness. The BDCW brand is unrivaled in our community for having forged the ULTIMATE in skid plates, considered by pro riders and the avid riding community alike to be the toughest on the planet.
With almost 20 years of adventure riding and constant product development, we've learned what works best, what lasts, what will protect your bike, and most importantly, what will help get you home. We tirelessly punish own bikes—having broken, bent or destroyed many of them in the ongoing quest for perfection.
While producing the industry's ULTIMATE skid plates is our core competency, we also offer a line of peerless footpegs, both Platform- and Traction-styles, multi-function rear racks, various protective guards, as well as customized light mounting solutions featuring Rigid Industries LED lighting's systems—all of which have been subjected to torturous real-world testing.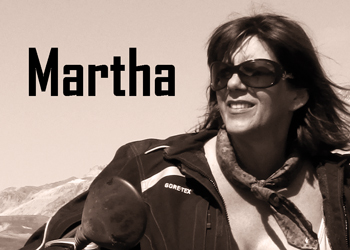 Black Dog Cycle Works' products are used and abused WORLDWIDE by many of the top names in the industry. It's the combined feedback from these pros and riders like you that provide the basis for BDCW's legendary customer service and rugged dependability. If you need advice—or to discuss upgrades—give us a call and see for yourself, we're here to help!
A personal note from Kurt & Martha: "Living in a small American town, we've come to know some of the most amazingly talented people. As a result, we made the solid business decision to build our company around these stellar craftsmen and craftswomen who care so much about their work, and continually wow our customers with superior workmanship. That's why all of BDCW's own products, and many that we distribute, are so proudly made in the U.S.A."
Call us at: 1 (208) 263-4400
*Black Dog Cycle Works Inc. is not affiliated in any way with Black Dog Custom Cycle Mfg. LLC and it products